Send your congratulations to Michael & Virginia on the birth of their daughter!
BRINLEY VIRGINIA WILLIAMS
7 pounds, 11 ounces
20 inches
Born Wednesday, June 28, 2017, 2:17 PM
Congratulate the happy family below! All notes will be printed out and delivered to the family.
"If you want more politics as usual, vote for my opponents. If you want real conservative reform, vote for Michael Williams."
Let's reform Georgia together.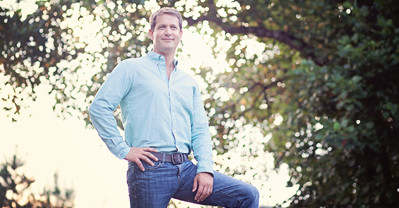 Return To Republican Principles
Georgia has had a Republican Governor for almost 16 years with a Republican controlled House and Senate for over a decade.
Yet we have not passed basic conservative legislation. We have yet to pass Tax Reform, School Choice legislation, Constitutional Carry, Spending Cuts, and many other bedrocks of the Republican Party. This will end under Governor Williams – more results, less talk. No excuses!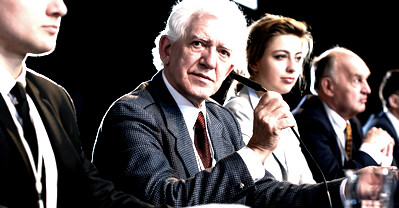 Term Limits
Implement term limits for all statewide elected offices. Currently, the Governor is the only term limited office in the state. Our current Lt. Governor has held this office for 12-years.
Power Of The Veto
The ability to veto legislation is one of the most powerful options available to the Governor. Too often, vetoes have been used to block conservative legislation. Michael Williams will use the threat of veto to ensure liberal legislation is not pushed on Georgia citizens. If legislators do not pass a budget with spending reductions recommended by the Governor, it will be vetoed.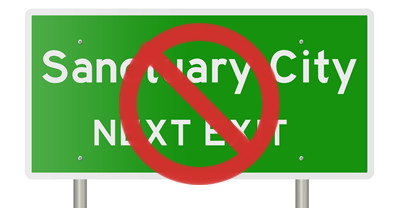 No Sanctuary Cities
Stop liberal cities from implementing this dangerous policy.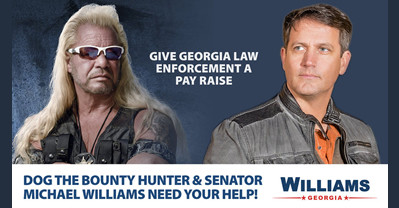 Law & Order: Law Enforcement Pay Raise
Georgia law enforcement officers are some of the lowest paid in the nation. Mr. Williams teamed up with Duane "Dog The Bounty Hunter" Chapman to bring attention to his legislation to increase the minimum salary for all officers. As Governor, Michael Williams will ensure this becomes law.
Improve Homeschooling Laws
Allow home-schooled students access to school athletic programs and facilities. This has been successfully implemented in Florida and can be done here. Home-school parents pay the same school taxes as everyone else and should receive equal services.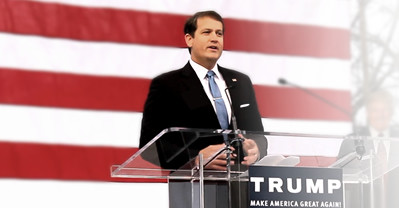 The Georgia FairTax
Eliminate the state income tax and replace it with state sales tax similar to what they have in Florida.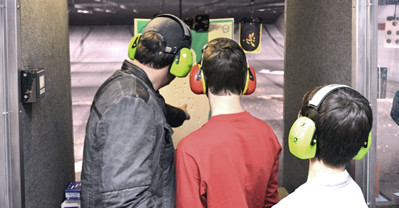 Gun Rights: Constitutional Carry
Ensure this important legislation is signed into law. This will further protect our second amendment rights.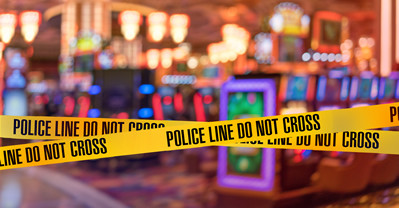 Keep Casinos Out Of Georgia
Casino gambling is not right for Georgia. It is now being proposed to "save" the HOPE scholarship. Yet we are currently not collecting over $400 million a year that is owed from the state lottery. The lottery was supposed to contribute 35% of proceeds to HOPE. Currently, HOPE is only receiving approximately 23%. This money will be immediately recovered under Governor Williams.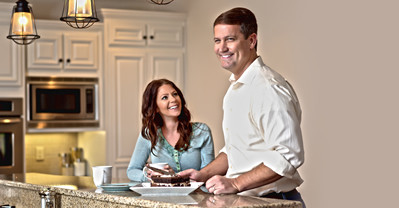 Religious Freedom
Georgia has tried for several years to pass religious freedom legislation. Mr. Williams will bring all the stakeholders together in order to pass and sign this legislation into law.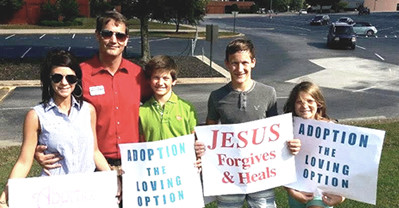 100% Pro-Life
Protect innocent life from conception until natural death.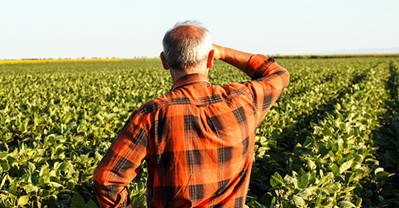 Agriculture: Reduce Regulations
Work with the Trump administration to reduce federal regulations that are burdening our farmers. We have a unique opportunity to see great improvements in this area.

Keep It Simple: No More Career Politicians. No More Bureaucrats.
Add your name below to help us bring citizen government to Georgia!
MORE RESULTS. LESS TALK. NO EXCUSES!

Michael Williams for Governor, Inc.
3482 Keith Bridge Rd, Suite 310, Cumming, GA 30041
Michael's cell (770) 287-4563
[email protected]
Michael Williams for Governor
3482 Keith Bridge Rd, Suite 310
Cumming, GA 30041
Michael's cell 770 287 4563
[email protected]